When it comes to sugar dating, the terms sugar baby and sugar daddy are commonly used. Even those who aren't part of the sugar bowl would be familiar with those two terms, but not sugar mummy. 
Despite how the percentage of sugar daddies are much higher than sugar mummies in Malaysia, it doesn't mean people aren't interested to know more about it. 
So if you're trying to get a sugar mummy or if you've already got one but finding it hard to maintain it, we've got all the deets right here in this extensive guide, including where to find a sugar mummy in Malaysia. 
Sit tight sugar pups, put your seatbelts on and let us take you for a ride in the world of sugar mummies. 
Source: lehmiller.com
What is a Sugar Mummy?
Deemed as a wealthy, mature woman, a sugar mummy is exactly the definition of a sugar daddy, except they are opposite genders. 
When you meet a sugar mummy, they are usually well put together with an attractive outlook. Just like sugar daddies, you'll have to find a sugar mummy that matches well too.
 
What does a Sugar Mummy do?
Sugar mummies are usually successful in their career but they either experienced a failed marriage or relationship and prefers to get into an honest & beneficial relationship instead. 
They are also clear about what their needs and wants are. Hence, they are looking to get into a relationship with someone who could satisfy that in exchange for expensive gifts or money. 
How to get a Sugar Mummy's attention?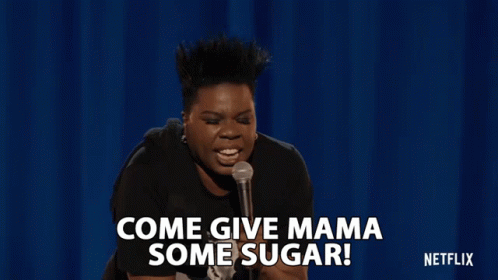 Having trouble to reel a sugar mummy in to accept you? Don't worry sugar pup, we've got you covered with these handy tips on how to get her to notice you! 
Be confident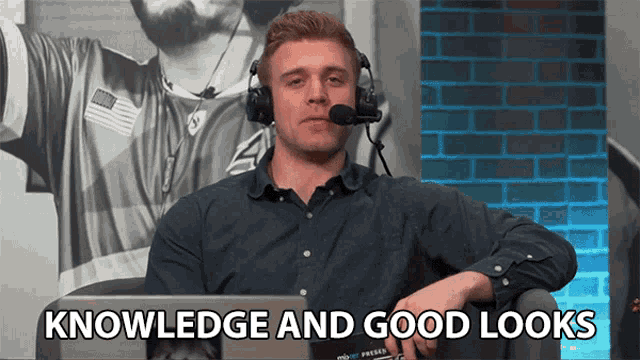 The number one tip to get a sugar mummy's attention is to be confident and carry yourself well. Sugar mummies wouldn't want someone who's shy and reserved. It's a huge turnoff. 
Be bold, loud and clear when you walk or speak. Maintain eye contact whenever you're talking to her. Show her how worthy you are and that she deserves to be in a sugar relationship with you. 
Do not ever portray any ounce of insecurity. Sugar mummies aren't here to babysit and take care of your emotions! Stand up straight and tall, and show her who's boss. 
Take control of the relationship by holding the steering wheel. A sugar mummy fancies men who are able to take the lead in the relationship. 
Maintain your physical appearance
All sugar mummies are looking for would be a man who is hella attractive and well put together. When you take care of yourself well, you'll be much more appealing to a sugar mummy's eye.
However, maintaining your physical appearance doesn't mean you need to have huge biceps, although that's a plus, but consider other ways such as flossing, taking care of your skin, or put on a mind-boggling perfume that'll lure a sugar mummy with just a whiff of your scent. 
Simply put, there are many ways on how you could take care of your physical appearance (besides having a strong physique).  
Personality matters too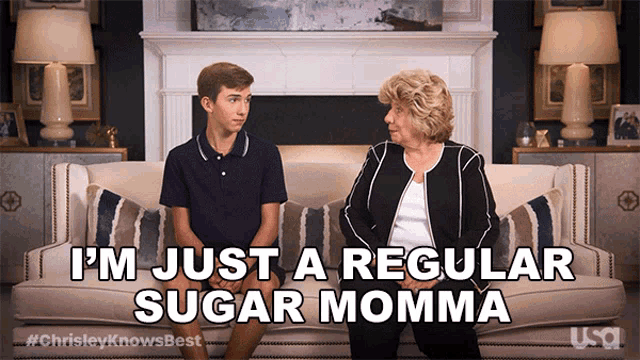 Good looks aside, sugar mummies care about what's on the inside as well. She's not gonna get into a relationship with you regardless of how handsome you look if your personality is somewhat like a jerk.
Show off your chivalry or caring side. Whether it is being kind to a waiter or waitress at a restaurant while you're out with her or simply by opening the car door to let her in. 
Also, don't be a negative person. A sugar mummy probably already has problems of her own, and if you add more into the negative train, the whole relationship would eventually go down the drain. 
Try to bring more positive vibes to the relationship. Sugar mummies love a man who's fun to be around anyway! 
Plus, sugar mummies love hardworking, educated men with leadership qualities. If that sounds like you, you're way ahead of other sugar pups around. 
Always be honest 
Nobody likes a man who lies. Tell her exactly what you expect in a sugar relationship, and don't try to beat around the bush. 
A sugar mummy prefers a man who is straightforward and knows what he wants – not just in life, but in a relationship too. 
Besides, she probably already experienced a handful of cheating, dishonest men in her life. You definitely don't want to add yourself to that list. 
As long as you are truthful, you'll be able to attract all the sugar mummies you want. 
Make her feel special 
Let her know that you're her priority. Most sugar mummies are looking for someone who's going to be by her side whenever she needs him. 
So if you really want to get a sugar mummy's attention, you gotta always be there for her. Make an effort to give her your utmost attention whenever you both are together. 
Flirt with her every now and then, treat her like a queen. Shower her with genuine compliments that'll make her smile for days. Surprise her with random gifts instead of having to receive them from your sugar mummy all the time. 
Take mental notes on how she prefers to be loved and get to know her love language. Be the person for her to lean on when things get rough. 
Although sugar mummies are usually put together, they are human after all. Your companionship is what they seek when faced with bumpy roads. 
If she knows that she'll be able to count on you for being there for her, you'll be able to maintain the relationship for a longer period of time. Heck, you might even get a hefty bonus from her too!
Talk about things that matter 
She doesn't want to hear you talk about the latest Xbox games. You'll not only be wasting your breath, but your sugar mummy would also be wasting her time. 
Since sugar mummies are usually successful, independent women who are highly intelligent as well, you'll need to talk about things that are relevant. 
For instance, maybe you could talk about travelling or the best restaurants to eat good food. Ask her about the places she's been to and the cafes that she has tried. 
From there, you could even get some hints and plan fun date ideas specially catered to her interests! You'll be killing two birds with one stone – keep her highly engaged in a conversation with you while getting to know her on a deeper level. 
Even though sugar mummies have plenty of life experiences to share with you, there's no harm in offering your own helpful advice too. 
Share some of your advice throughout conversations whenever needed. Trust us, she'll appreciate someone who's willing to have deep conversations with her compared to empty ones. 
Where to find Sugar Mummy in Malaysia 
Now, you don't have to search high and low on where to find sugar mummy in Malaysia. With just a few clicks on Sugarbook, you could meet many sexy, wealthy sugar mummies who are all ready to get into a sugar relationship with you.