There are many ways to seduce a woman. 
You might think that ravishing looks and a deep voice are good enough to make her drop her panties, but fellas, it's much more than that.
Luckily, the art of seduction is something you can learn. With the right amount of practice, it can have a lasting positive effect on your social skills too!
Do you want to learn how to seduce a girl or the different ways to seduce a woman so that she'll be interested in advancing to the next base? 
Pay attention to our tips below and you will soon be a modern-day casanova!
Ways to tempt a girl or woman
Confidence and composure
To be a seductive satyr, confidence and composure are important.
People are drawn to confidence, and will naturally gravitate towards you if you are comfortable with yourself. 
Nevertheless, remember not to overdo it as confidence is just a fine line away from egomania. 
Approach indirectly
Being straightforward too soon with your approach may build up resistance.
When you first approach her, leave the seducer behind in your demeanour.
You want to seduce her at an indirect angle where she becomes aware of your existence gradually. 
Then, get to know each other through a third party such as a friend to build a somewhat neutral territory and take it from there.
Be mysterious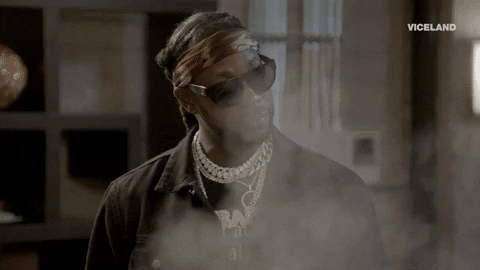 Once you know she's interested, or at least vaguely, you want to pique her interest before someone else swoops in. 
Basically, you want to intrigue her even more so that she wants to get to know you. 
One way to 'be mysterious' is to send mixed signals to demonstrate that you have a deep, elusive, enigmatic aura. This will make people want to know more about you and draw them closer.
Create an aura of desirability
Establish an aura of desirability that other people find you interesting and are pining for your attention too. Talk to everyone, but always be nearby to let her see how you are 'in-demand'.
This will leave the object of your desires seeking for your attention instead as they want to win you over from a sea of admirers. 
Keep her on her toes
When she knows what to expect from you, your spell is broken! 
To keep the magic alive, you want to keep her on her toes by doing something unexpected to exude a sense of spontaneity. 
If you haven't already, ask if she wants to get a drink. Better yet, ask if she wants to do a few Tequila shots! That'll break the ice and spark excitement for sure!
Pay attention to detail
Never underestimate the power of subtle gestures when it comes to the art of seduction. 
Signify interest by paying attention to the small things such as recalling precise nuances in conversation, giving her thoughtful gifts or just simple actions that show you care. 
She'll be so enthralled by what she sees that she won't realise what you're actually up to. 
Ways to seduce a woman with words

Skip the pick-up lines
How to tempt a girl just by talking? Believe us, it's not just cheesy quotes and pickup lines. 
If this has been your game so far, it might explain why it hasn't been working.
Firstly, if you're copying these lines from the internet, she's probably heard it many times before and the only reply you'll get is an eye-roll. 
Secondly, women are interested in having sincere, interesting, and creative conversations which you can achieve simply by genuinely wanting to get to know each other. 
Make her laugh
If you can make her laugh (over and over again), chances are she might be taking an interest in you already 😉
Lack confidence in your sense of humour? Just remember that even the worst jokes can sound funny if you execute them correctly. 
To improve your humour game, use the internet but don't regurgitate everything you learn word for word. Get creative and use them as inspiration to build up your own sense of humour. 
Pop culture references are another fun way to show off your witty side. Keep up with the latest shows and you'll never run out of funny things to say. 
When all else fails, learn to laugh at yourself! You'll not only make her laugh, but you'll also show her that you're a laid-back person who isn't concerned with what other people think. 
Suggestive hints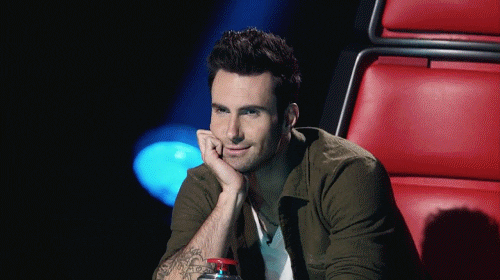 You want to make your prospects crave your attention but if you are too blatant, they'll see right through you and become defensive. 
However, there's no defence against the suggestive art of innuendos.
You can influence her mind the proper way by dropping subtle suggestions mid-conversation. Although this'll only work if you know she's genuinely interested.
Don't know where to begin? How about an innocent game of 'would you rather?' where you have the perfect opportunity to be as cheeky as you like while getting to know each other. 
Tempting a girl via text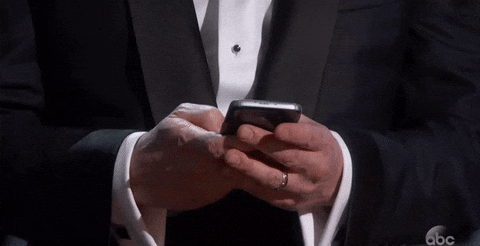 Sending the right text messages can stir up all kinds of tension (including sexy ones) as your words have the power to make her imagination run wild. 
Texting is a great way to maintain the beguilement and even continue to build seduction so that the next time you meet, it'll be explosive. 
Compliment her
When it comes to complimenting her, just be as sincere as possible without sounding creepy. Keep it short and simple, no need for fancy words either.
For example, if you like her smell, say "I love your smell, what is it?" and not just "I love your smell…" while staring blankly at her. 
This way, she'll realise that you're paying close attention to her. Your question will also give her a chance to reply and continue the flow of the conversation. 
You'll know whether the date is going well so far from the way she replies.
Ways to seduce a woman with touch

Start slow
Going straight in with the touching is a big NO, especially if you barely know each other. 
Start off slowly by touching her at every subtle opportunity such as a handshake, fist bump, or a friendly hug when you meet. 
Lightly touch her arm while in conversation to show her that you resonate with what she's saying. When you cross the street, lightly put your hand on the small of her back not because she needs the help but just as a subtle, sweet gesture. 
Then, depending on how she reacts to your touches so far, you can even graduate to a full-on hand hold! 
Building up sexual tension with touch
You should be fairly comfortable with each other before you proceed with this next stage of more 'intense' touching.
Essentially, you want to touch her the right way so that she'll start thinking 'I want to bang this guy!'.
Gently play with her hand, lightly run your hand around her neck area to give her goosebumps, put your arm around her, and/or whisper a compliment in her ear. 
Is she ready for the kiss?
When she lets you touch her face and hair instead of pulling back from you, it's likely that she's ready for the big first kiss!
Observe her reactions to your flirtatious advancements so far. If it's been nothing but positive, you have the green light!
The big kiss
At this point, she already knows what's going to happen but you want to build up the sexual tension further until it explodes on your first kiss.
Abruptly pull her closer until you're face to face and linger for a while to tease her, take the time to look into each other's eyes to make her weak in the knees from all the sexual tension. 
Then, go in for the kiss and feel the delicious burst of cherry chapstick on your lips!
To nail all our tips above and land the girl of your dreams, the key is to just be confident AF!
It doesn't matter if you're nervous, just fake right through all the nervousness until you hit a home run! You know it's going to be worth it 😊
Practice your new seduction tips as much as you can by going on dates! 
Need help setting one up? 
Visit Sugarbook today! It's the sugar dating site where adults can have all the mutually beneficial fun 💋